Eleni Zgouleta
Archaeologist
Directorate of Archaeological Museums, Exhibitions and Educational Programmes, Hellenic Ministry of Culture and Sports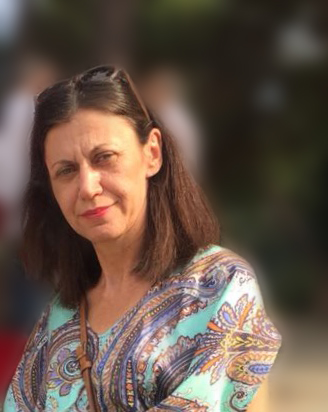 Eleni Zgouleta has been working as an archaeologist in
the Directorate of Archaeological Museums, Exhibitions
and Educational Programmes of the Hellenic Ministry
of Culture since 2018. She is a graduate from the
Department of History – Archaeology of the University
of Athens and she holds an MSc in Conservation
for Archaeology and Museums from the Institute of
Archaeology of the University College London in U.K.
Since 2001 she had worked in the Stone Conservation
Centre of the General Directorate of Antiquities on
issues of examination, documentation and study of
technology and deterioration of ancient materials from
monuments and archaeological sites with emphasis on
ancient white marbles. From 2013 until 2016 she worked at the Grand Egyptian Museum
in Giza of Egypt under a consultancy role on issues of conservation and management of the
collections to be exhibited with emphasis on the documentation of the Tutankhamun Collection.
Her research interests are collections management, digitisation of collections and use of new
technologies as interpretive means in museum collections.