Nikolaos Stampolidis
Professor
University of Crete, Director of the Museum of Cycladic Art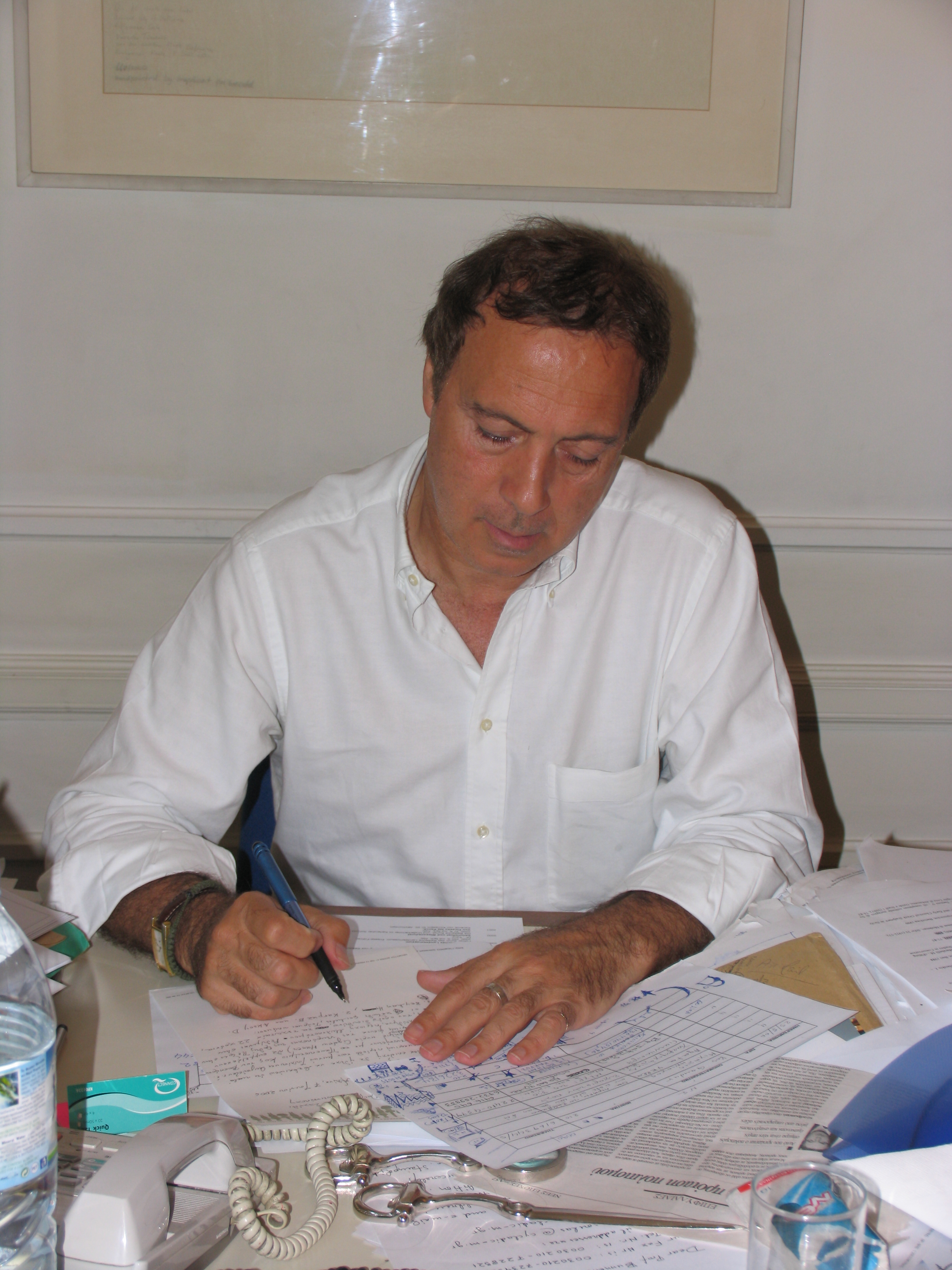 Nicholas Chr. Stampolidis: first-class degree in History and Archaeology at the Aristotle University of Thessaloniki; post-graduate studies at the University of Bonn, Germany; doctorate (summa cum laude) in Archaeology, University of Thessaloniki. Between 1984 and 1991 he was elected successively to the positions of Lecturer, Assistant Professor, and Associate Professor.
Since 1994 he has been Full-time Professor at the Department of History and Archaeology of the University of Crete, of which he also served as President (1991-1993). In 1994-1997 he was Dean of the University's School of Philosophy.
Since 1996 he is also the Director of the Museum of Cycladic Art (N.P. Goulandris Foundation) in Athens. He is also a member of the Central Archaeological Council of Greece.
N. Stampolidis is the author of seven books, he has also edited eight additional volumes, in which he has written different chapters, while his papers (71 in total) have been published in Greek and international academic journals and conference proceedings. He has organized several International Archaeological Conferences and edited their Corpora. He has created and curated major archaeological exhibitions as well as exhibitions dialogues between ancient and modern-contemporary Art.
His research interests are extended to the following cognitive areas: Inter-relations between the Mediterranean Peoples in the Early Iron Age, Homeric Archaeology, Geometric and Archaic Periods, Hellenistic Sculpture and Architecture. Since 1985 he is undertaking a systematic excavation at ancient Eleutherna on Crete, where he has created the archaeological park and its museum. He has received eight (8) Honorary Distinctions, among them Grand Crosses from Italy, Greece and Spain.