Nina Kyparissi-Apostolika
Dr Archaeologist
Honorary Director of Hellenic Ministry of Culture and Sports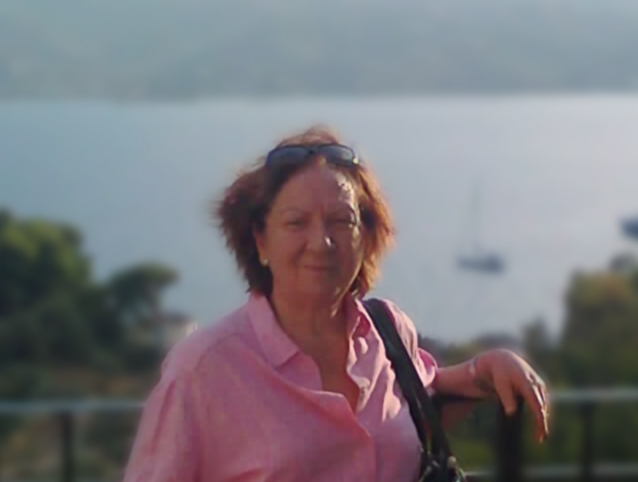 Archaeologist, Honorary Director at the Ephorate of
Palaeoanthropology and Speleology of the Hellenic
Ministry of Culture and Sports.
She is a graduate of the Department of History and
Archaeology of the National and Kapodistrian University
of Athens. She holds a Master's and a Doctoral Degree
in Prehistoric Archaeology from the Aristotle University
of Thessaloniki. In 1992 received a fellowship from the
British School at Athens for the University of Sheffield.
From 2001 to 2011, she served as a Director at the Ephorates of Fthiotida and Evrytania
(Central Greece), the Directorate of Prehistoric and Classical Antiquities and the Ephorate
of Palaeoanthropology and Speleology.
Her scientific interest lies on Prehistoric Archaeology, with an emphasis on Caves' Early
Prehistory and Archaeology. She has long and significant excavation experience. She has
run several systematic excavations since the 1980s (1987 to present: Theopetra Cave, Trikala,
Thessaly / 2004-2008: surface survey on Lake Plastira in search of prehistoric material and
excavation of a Neolithic site in the same area in collaboration with the Ephorates of Karditsa
and Trikala, Thessaly / 2001 until today: two settlements of the Middle Neolithic Period in the
New Monastery of Fthiotida ("Magoula Koutroulou" and "Imvros Pigadi").
She has participated in 51 conferences, has 91 publications in Greek and international conference
proceedings and journals. Author of two books, member of 27 Scientific Committees, councils and
working groups.
She has organized/co-organized 10 conferences and edited relevant publications. She has given
lectures to 18 foreign and Greek Universities and Institutions. Full member of the Central
Archaeological Council  (2009-2011 and 20.8.2019-today).